Garlic Jedi
Senior Member
Member
Dug up the spuds yesterday, had a pretty good harvest methinks.
Two late varieties planted, 10 plants each.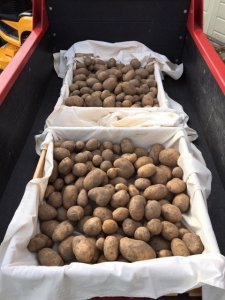 Bridget averaged 9-13 potatoes each plant, some good size but smaller than previous years.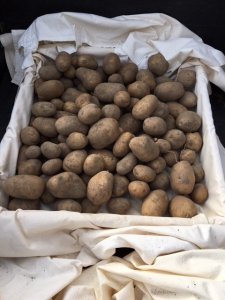 German Butterball averaged 15-17 potatoes each plant, lots of smaller ones.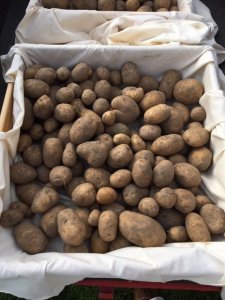 Dug up this little bugger two, tomato hornworm cocoon which turns into a 5 spotted hawkmoth. Actually, dug up two...needless to say it will not be making it to graduation day. Little sucker was still wrigglin', should have put some music on and had him dance to it on Youtube...I'd be famous!!!