Tractorologist
Senior Member
Member
Some of you may remember this pic I took a year ago of my truck and a co-workers truck.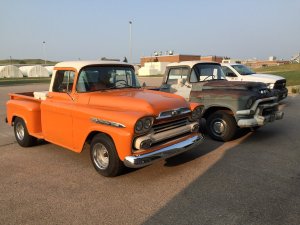 This guy has a lot of cool cars. Today he drove his T-Bucket to work for the first time! He bought it from his dad unfinished about 10 years ago while his dad's health was declining. He finished it a couple years ago.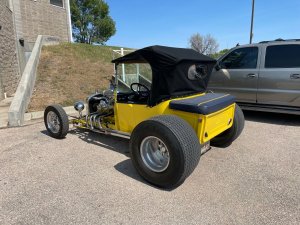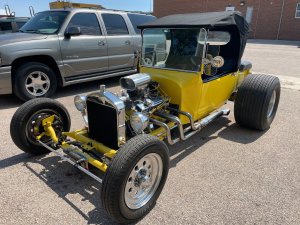 I could never be comfortable driving a T-Bucket but they are still very cool hot rods!
DAC