Hello all,
People love to fish the outflow of the dam I work at, the problem is that it is a swampy mess to walk the last 100 yards of, and the road getting to that is horrible at best. I'll put a short description of what we have done, but I still need to get some end result pictures.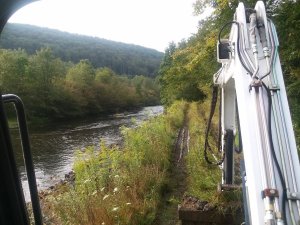 Here is what we started with, you can see how swampy the area is.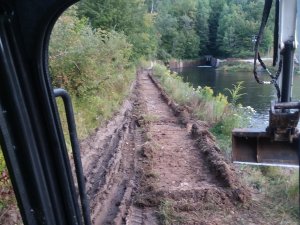 Getting a basic footer dug. I think we hauled about 15 loads of the worst smelling mud out using a 5 ton dump truck.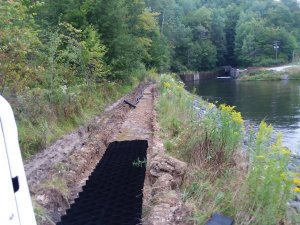 Here we're starting to get the geocell and drainage lines installed.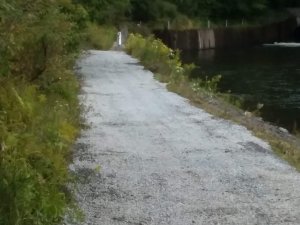 After a lot of #4 and 2A stone.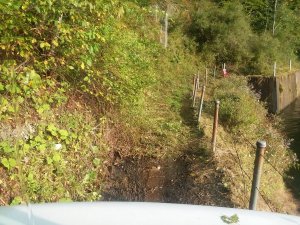 Had to clear brush next.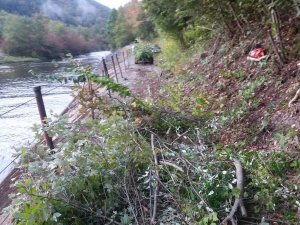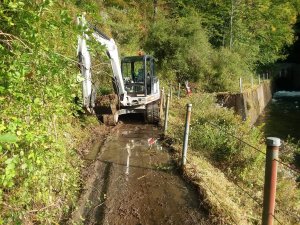 After the brush was cleared, I was able to clear off mud from the concrete.