Tractorologist
Senior Member
Member
Reported 2500 cars/truck were on show this week end at auto fest.
What a mess that makes with traffic if you want to leave in the late afternoon. My friend Bill advised me one day before the 2018 show.
Get there when it is still dark and leve by Noon. Informed me he learned that the hard way. took his 4.5 hours to get out of town then and he had his 55 so couldn't just run the ditch.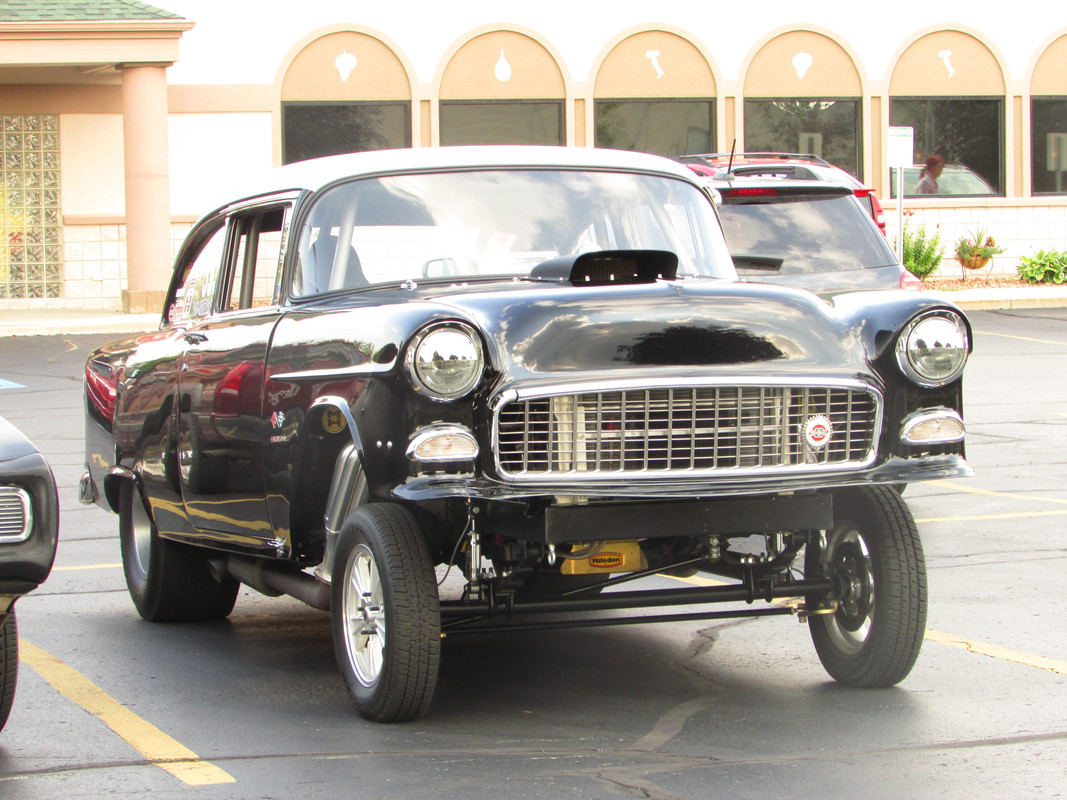 Kare and I have no disire to attend that type of a show in a town with 2 roads in and out. A town that is a tourist trap to begin with.
We attended a show in Madison Heights a suburb of Detroit. the show was put on by a new group after there not being one there for a few years. this group didn't promote the show very well, Kare some how found it some place on the net.
There were a total of 12 cars that showed up for the show and not every one stayed till noon.
I got a soft Craftsman tool bag with a half dozen dewalt screw drivers in it and a multi meter.
This 65 Chevy Impala 4 door HT. has olny been owned 8 months.

1967 Pontiac Grand Prix 421.

Covair Rag top, Second place best in show.

1940 Willy's many nice touches on it. Best in show.


Since there were so few cars there I even took a picture of this 2009 Tang.
1974 Cuda with a 360 engine. Rare option on this car.

Ford 428 Fellow bough it new and raced it till they told him he had to install a roll bar. Wanting nothing to do with that he stopped raceing it. Told me it is on its 13th engine and 4 th trans.

There had been a Corvette some where in the 2000 model year that left early.
Also a 1950 Chevy Deluxe that left early too.
Al