Jim from Kentucky
Senior Member
Member
This deck was in such good shape I wanted to make sure the belt area was good. After seeing this was good and not liking the gray primer I decided to dismantle, repair, and paint. I found a small crack on one corner so I welded that closed.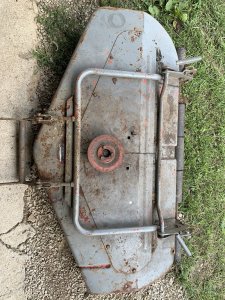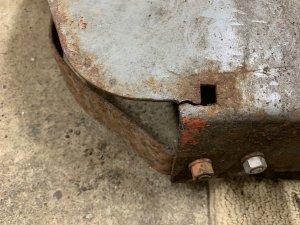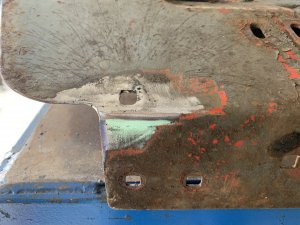 Yesterday I spent the whole day sandblasting both sides of the deck and the other parts. The new SB gun I bought worked very well. After SB I found a tiny hole so I welded that closed. I'm not sure about the roller axle I might replace it. The rollers are in good shape.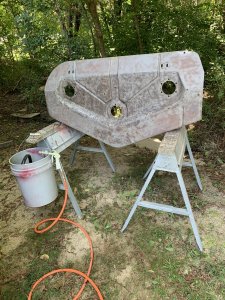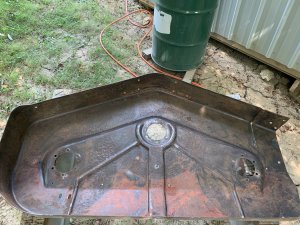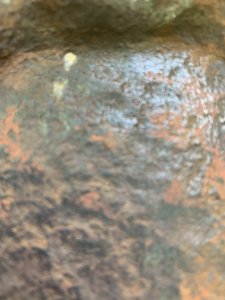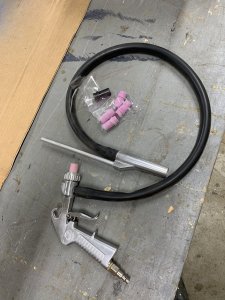 Today I did some priming. I'm using the rust restorer on the inside areas and the gray rust protector on the outside that gets painted orange.