Tractorologist
Senior Member
Member
Was 36F was in the morning at 7:00 AM as we were driving out the drive way to go to the car show in Bad Axe Michigan. Bad Axe Is nearly at the very tip of the Thumb, just a mear 17.2 miles shy.
The sun was shineing bright when we parked. As I was slick misting the tires I was getting warm so stripped off my light jacket. I was comfortable as I finished the tires and started doing the body. Even when one of the farmers who's farm where we hunt coyotes stopped and talked I was still warm enough in just a short sleeve tee shirt.
By 11:30 the clouds had rolled in and the wind picked up off Lake Huron so I was back in a light jacket. But by 2:00 I was in my flease jacket.
Our normal temp is 67F for this time of year.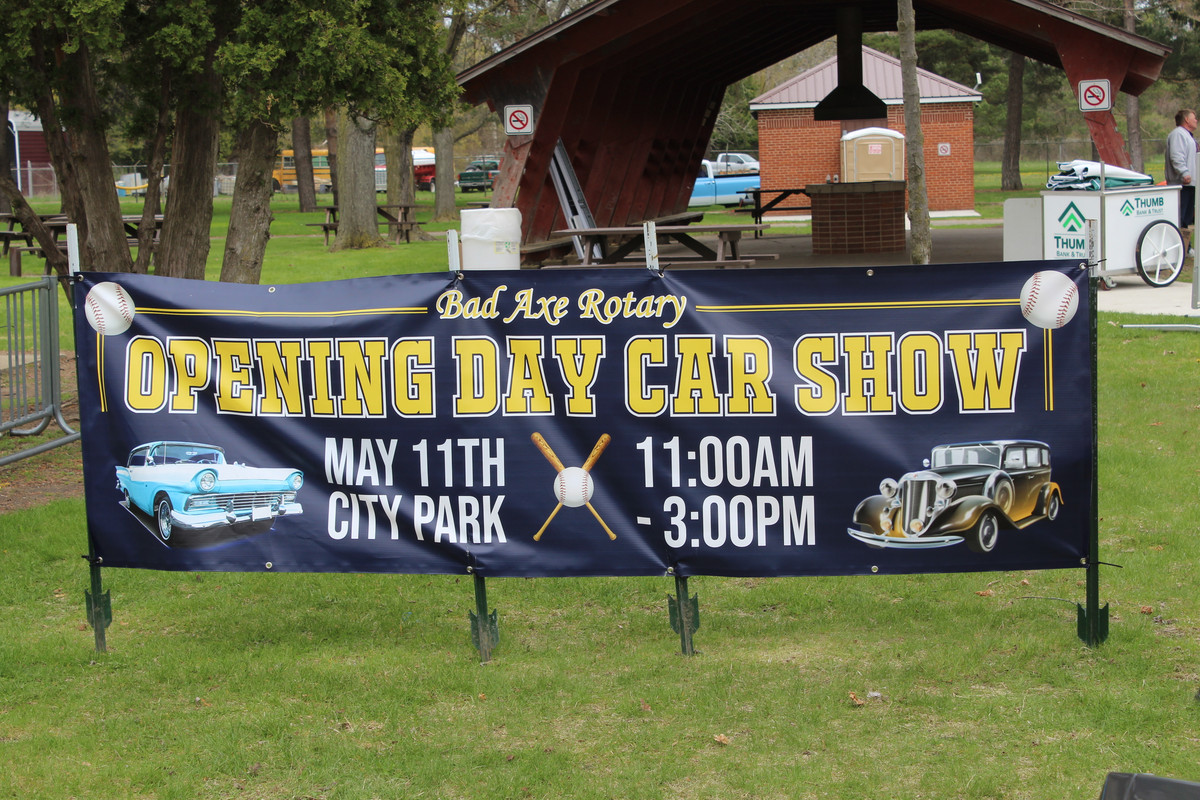 They did a real good job for it being the first one they put on. There were about 70 cars and trucks there. Free Ice cream in the cart in the back ground.
I thought I had the Buick looking good for the judges to look at. I went off taking a few pictures, when I cam back I saw I had failed to clean the front bumper off. Lots of dead bugs were coveing it.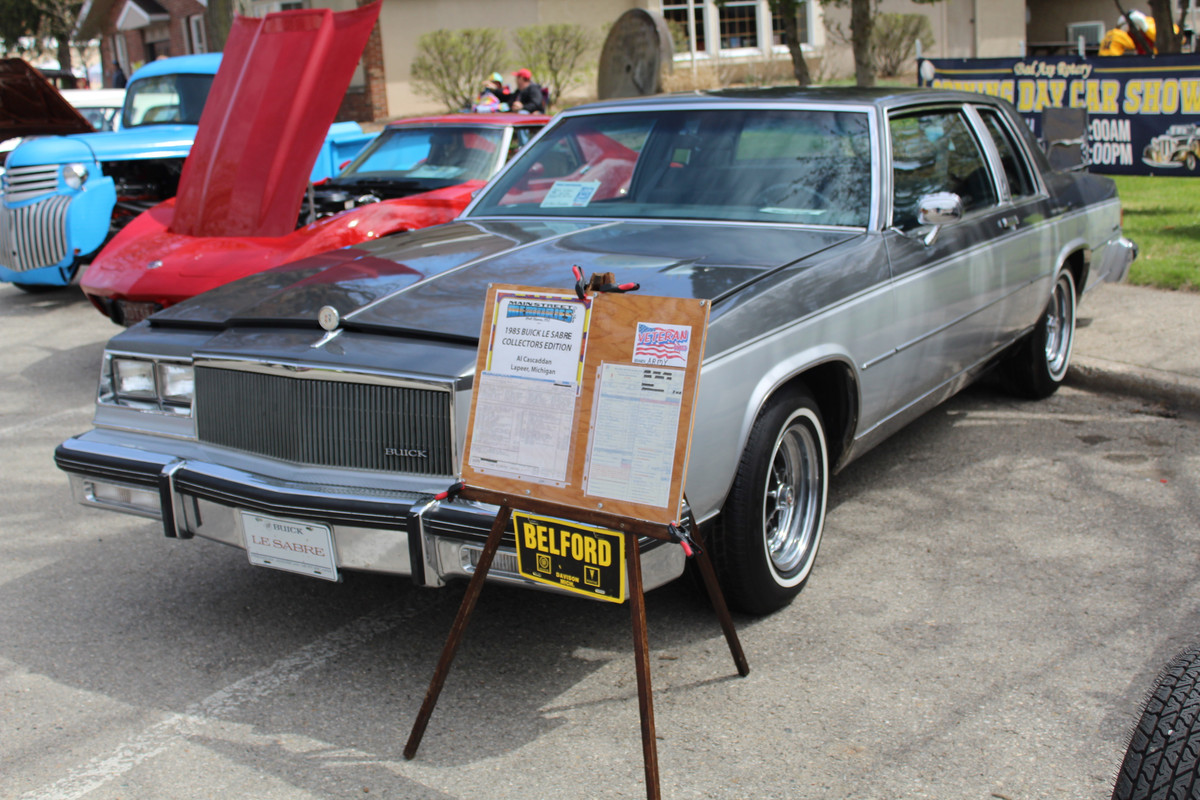 Our Southern Neighbor was a rat rod, Push button shift and a board to set on for a drivers seat. Told the fellow I would invest in a boat PDF seat at least.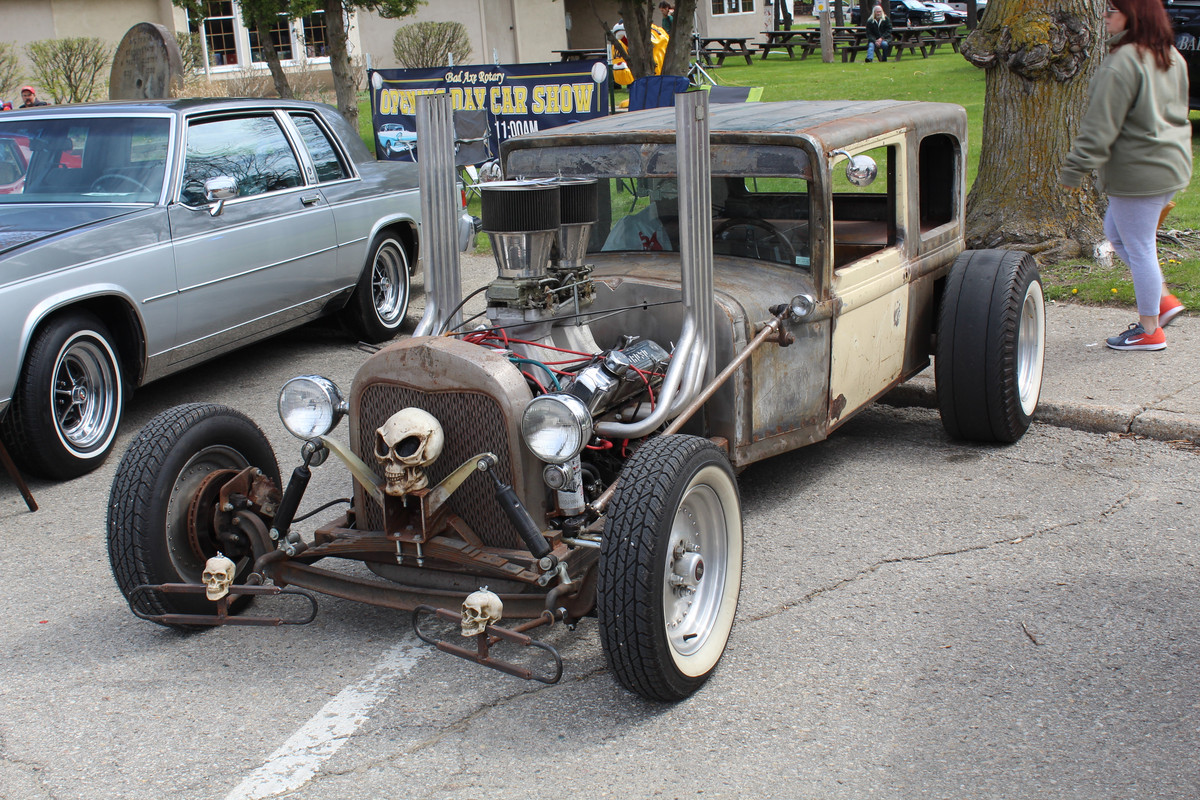 A new Friend Bryan had his beautiful Dodge dump truck there. Bryan owns several other old cars and trucks and is a member of the Antigue Auto Rally Club and had just returned from a Rally in Missouri last week.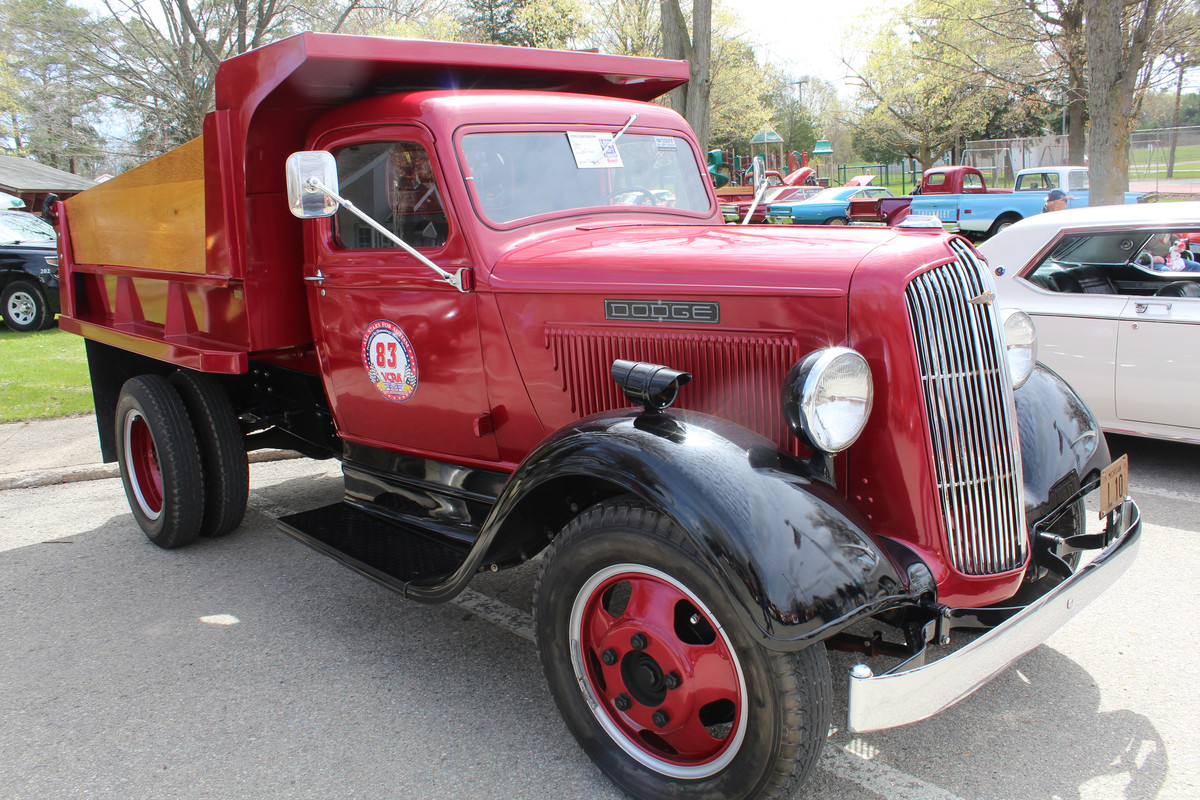 He told me it had a Chrylser Flat head 6 cylinder engine in the 1936 Dodge. I told him I had the same engine in my 1938 Massey 101 tractor.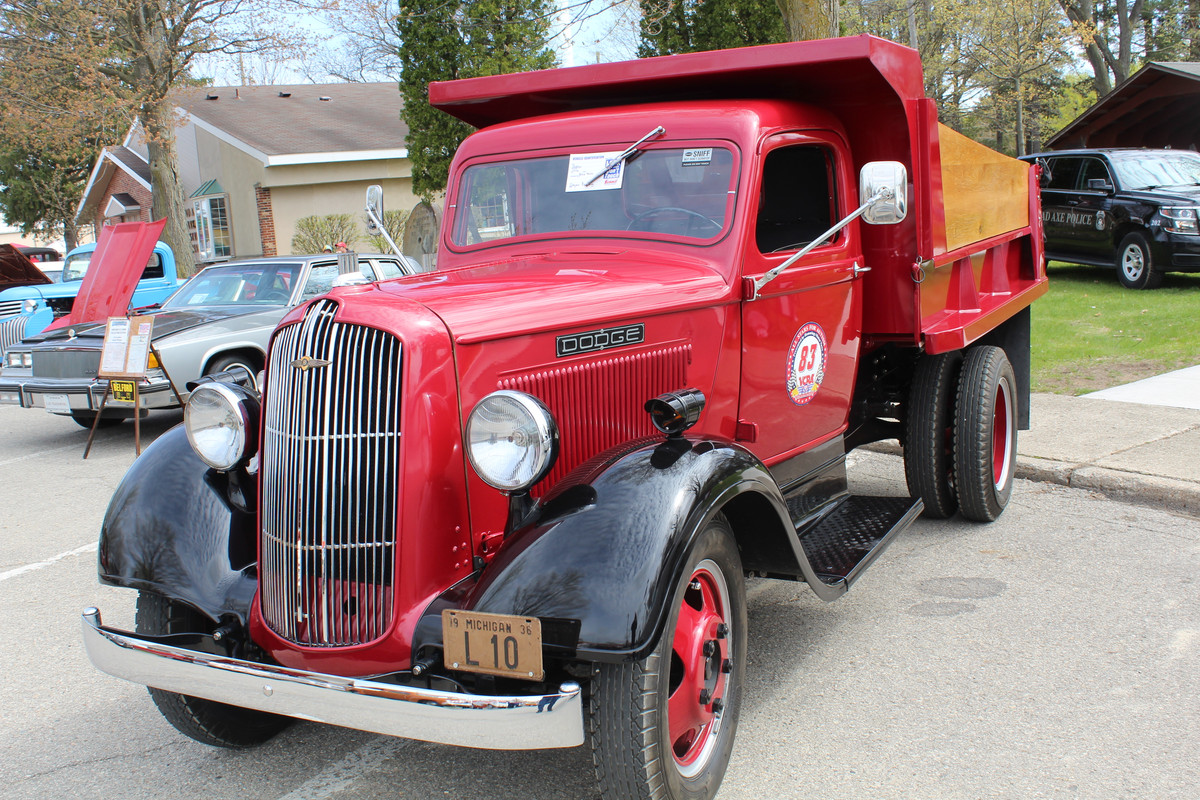 This 1937 Ford is from the Midland show. Compair it to the same tonage size Dodge truck.

I myself think the Dodge looked sturdier.
Al