Knighted as Sir Cat, Vanquisher of Spam
Staff member
Moderator
I bought a Shorelander boat trailer in 2008 and converted it into a utility trailer. My FIL worked for a power company, and they cut up old power poles and made dimensional lumber out of them. So I had access to southern yellow pine, full 2x, lumber for free. My neighbor had 9' long aluminum ramps he was going to scrap. So this is what I ended up with, a 5&1/2' x 9&1/2' tilt deck trailer.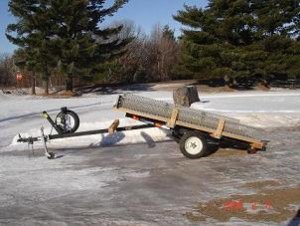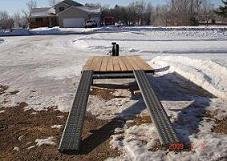 When I bought my first SCUT, I brought home a Bolens (Iseki) G152 with a mower deck, snow blower, and tiller, grossly overloading my trailer and it's 2,000 pound axle. Last fall I upgraded to a Massey GC1723e with a loader and a snowblower. This time I borrowed the neighbor's trailer to haul it home, but it barely fit.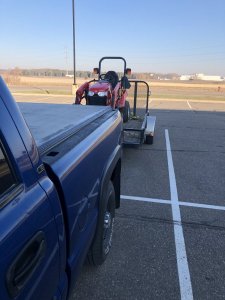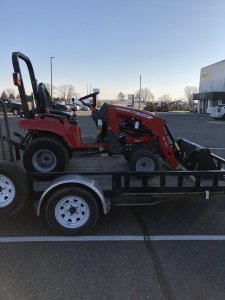 So, it's time for something different. Different trailer or change this one. After looking it over, I think the trailer frame is adequate for hauling 2,000 pounds, the axle is not. I also plan to add onto the deck in front of the tilting area.
New 3500 axle and springs: