Tractorologist
Senior Member
Member
Another Bota mod I did on a rainy Wednesday. First let me go over the ones already did to help me like the tractor.
The first mod was to make it so I could turn in the seat to watch the logs I was skidding so the tractor didn't quit every time I turned in the seat.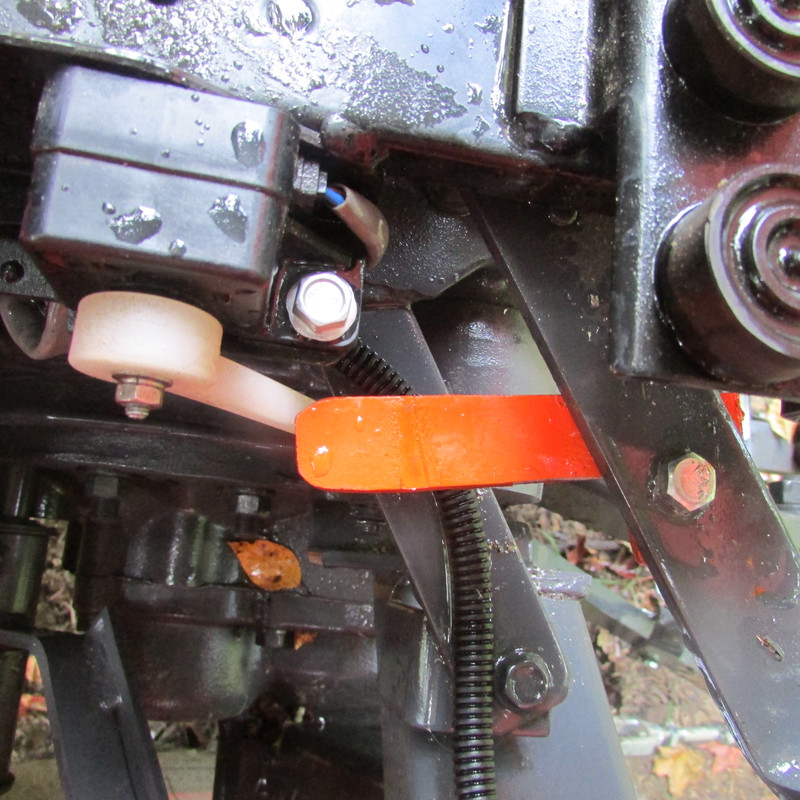 The pencil box from the factory they called a tool box was a joke, Maybe a screech would have fit in it. I removed that and the SMV sign made some brackets and installed a real tool box. I think even the color mates well. Right now there are 2 wood splitting wedges, two 15 inch crescent wrenches, a 1/2 breaker bar, 1/2 inch ratchet and assorted sockets, a small pipe wrench, about 6 pair of class II 3 point shims I made, a ball of string, and a soup can of screws left over from working on a deer blind. I also like the hooks I added to the over sized brackets. I hang Lynch pins and even the third link pin on them, is also a handy place to hand the draw bar temporary.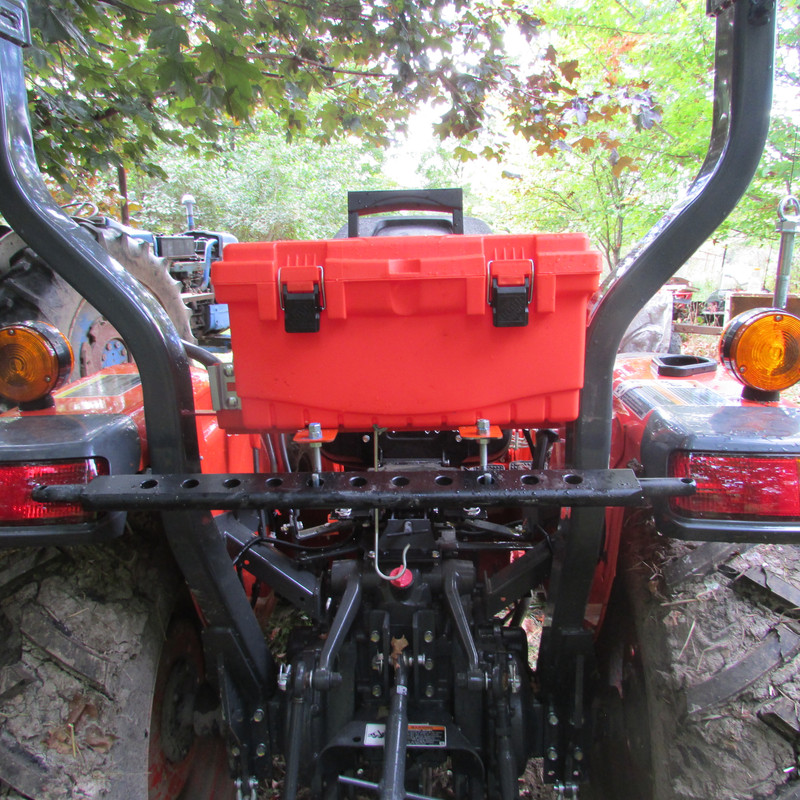 [/url


[url=https://postimg.cc/62vsD47M]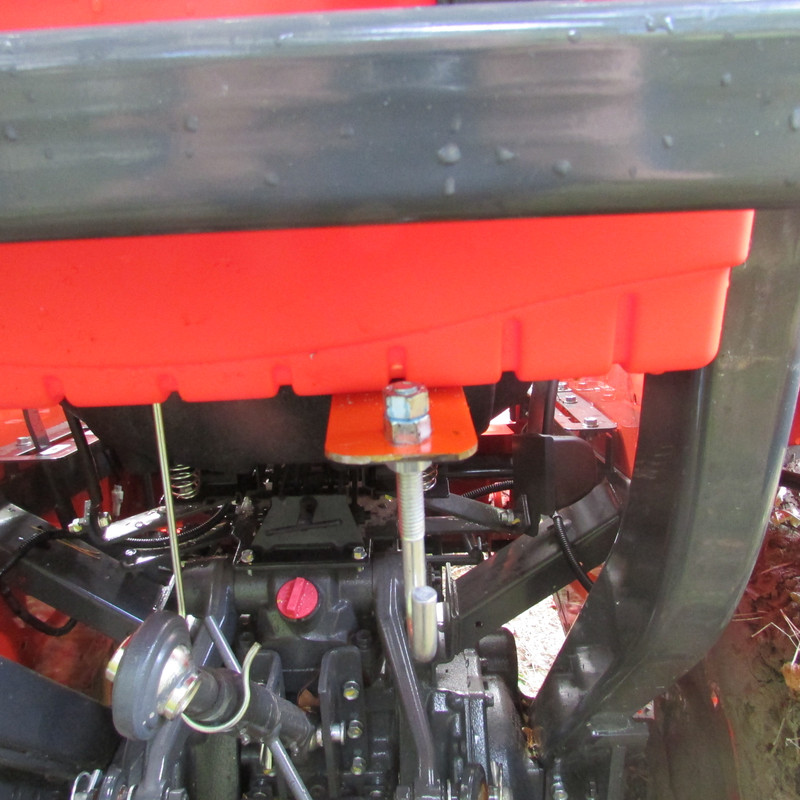 The saw holders are very handy and made with some scrap T1 11 I had. I really should remove them and paint or stain them.
I now carry four saws to the woods with me and I can still use the bucket because chains saws are not in it.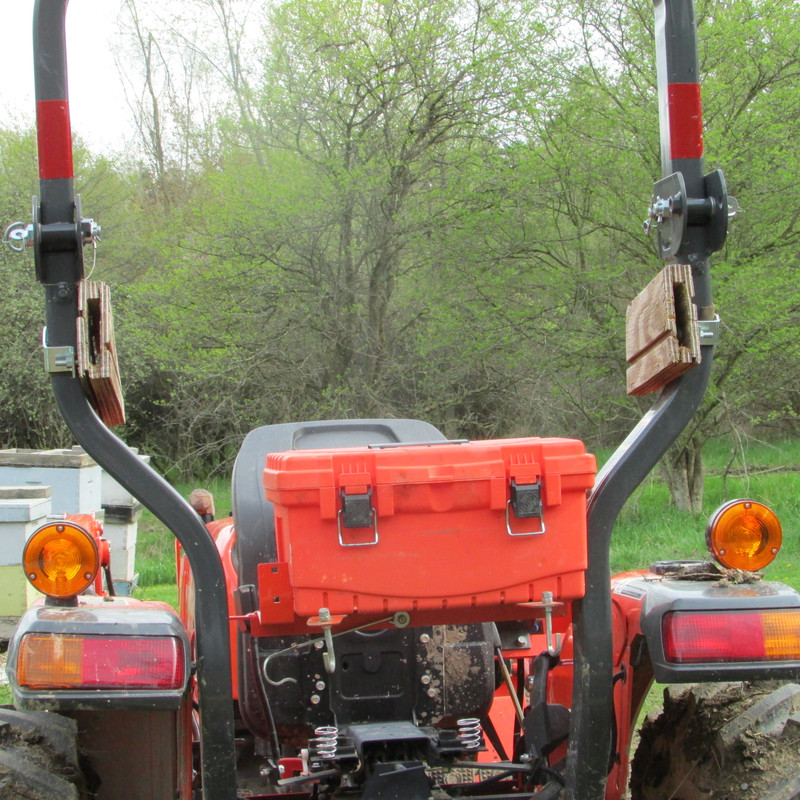 Also added a quick hitch, was going to buy a cheap Harbor Freight one till I saw one that bend when the fellow got stuck in the mud. Those turn buckles I found to fasten a new 3 point equipment was a royal pain and took for ever. Yes I have to mod some of the equipment to hook them up quick.
May be a back up camera will be added in the future
.

Next on the mod list was to swap the rear tires. Move the left one to the right wheel center and the right one to the left wheel center. Changed the stance so it is just about as wide as a REAL tractor at 66 inches. Need some fender extensions now so I don't get pelted with mud clumps.
Round bailer belting it to expensive, Maybe I should take a trip to a machinery salvage yard.
Now the last mod I did on a rainy day this week.
I had a bunch of PCV pipe I picked up from a road side trash pile some pieces were over 8 feet long.
To start I cut one piece and made it as a trial, looked like it would work so I cut another piece drilled the bolt holes in both painted them and hot glued the bolts in them. Got them mounted and thought this is going to be nice , can carry the sledge, the 8 pound splitting maul, my home built timber jack, and my 6 pound splitting maul when I go to the woods. I ran out of the steel for the brackets so I cut down some wider stuff to make the last 4. A couple I still need to finish the paint on the holding brackets still but I mounted them to try out. I think 2 more will fit in there but I am not sure what I would carry at this point.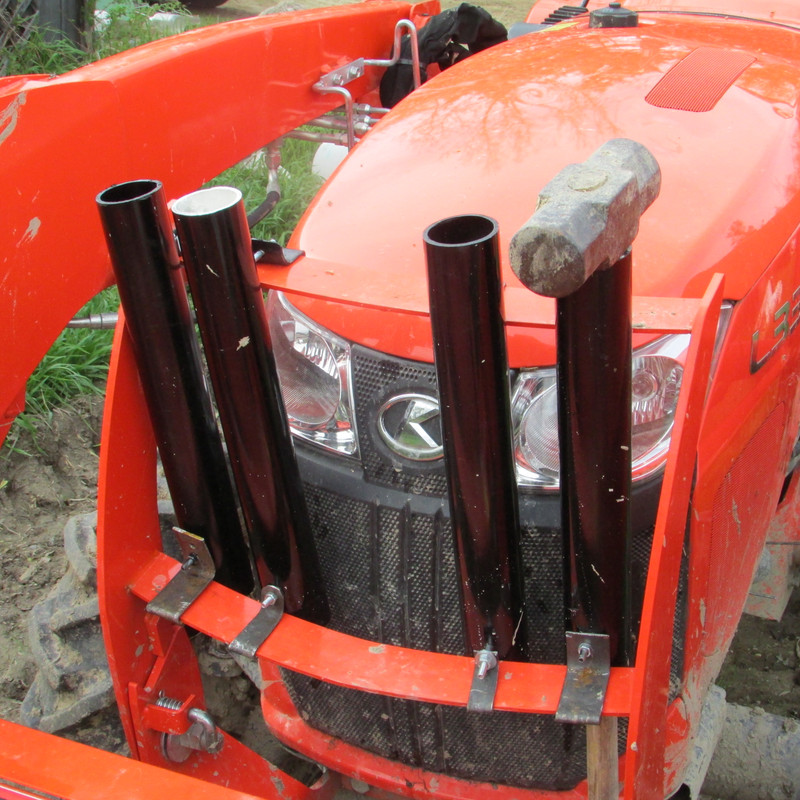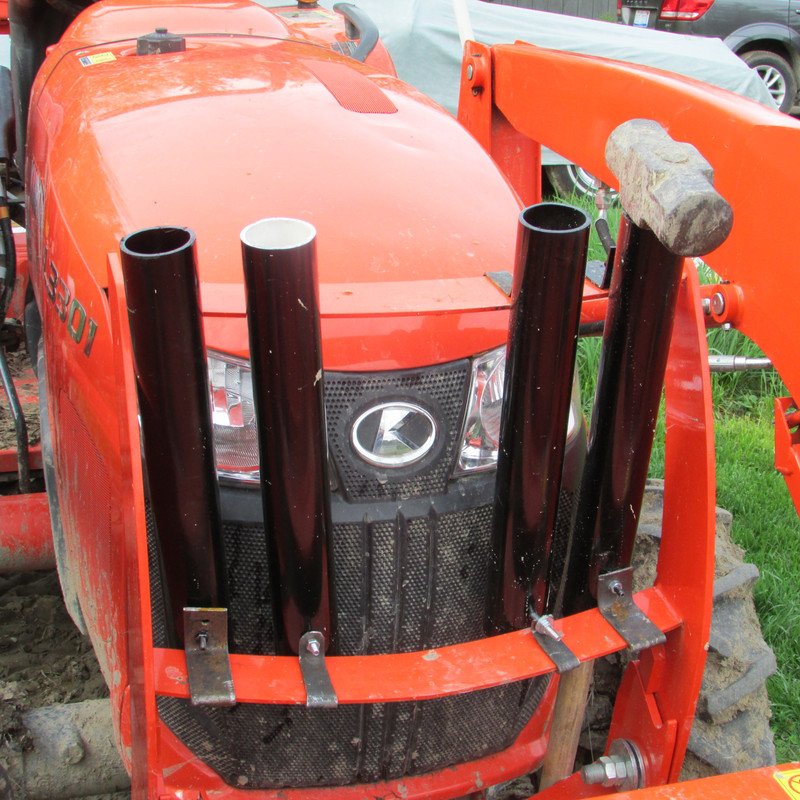 Al[/url]