Tractorologist
Senior Member
Member
I don't remember if I posted this in the past but since I just sent what I did a couple of years back to a member of another forum, here is a copy.
Here is what we did. I started with:
- a brand new center pulley
- the center pulley was worn on the inner splines on half it's height
- both outer pulleys were worn on the belt splines
First we did cut the bad center pulley in half which gave us
- one complete outer pulley
- one outer pulley with the inner splines missing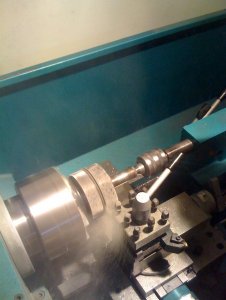 Then we removed the outside of one of the outer pulleys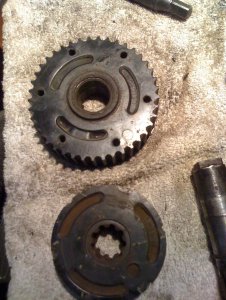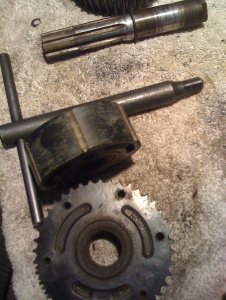 Then we bored-out the half of the center pulley without inner splines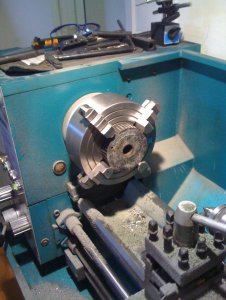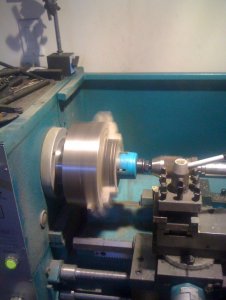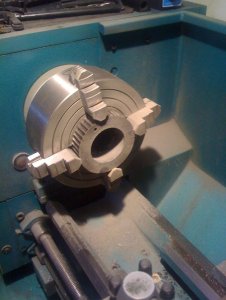 And we assembled it with the good inner core (from one outer pulley)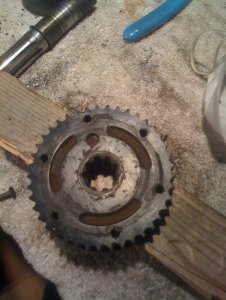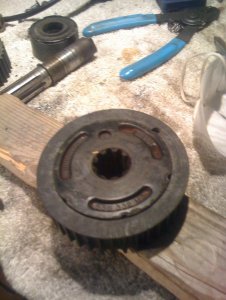 The final step to prevent rotation, I drilled the 6 holes and threaded them (1/4-20 IIRC) and I bolted the 2 steel flanges throughout the pulley. This locks the 2 halfs both from rotation and from vertical movement by the threads and also the steel plates. Originally the plates were "riveted" to the fiber pulleys.
This rebuilt pulley is now installed on the side with the long shaft as to allow the 6 bolts to clear the mower deck.
BTW it was done in 2011, now 9 years later still no problems nor signs of any wear on any of the pulleys.