Tractorologist
Senior Member
Member
Got a side mount sickle bar mower For a Massey Harris Pony or Pacer yesterday.
I had bought a Massey Harris model 22 from a tractor dealer in Canada in the 1990's
Dad went with me to pick it up and bring home. The dealer asked if I wanted the sickle bar mower, I declined as I do not have a PTO on my pony but dad said he would take it since he had a PTO on his Pony.
The story was the dealer had a Pony with it installed and sold the tractor. The buyer had a low roof trailer so dismounted the mower and left it. He only wanted the tractor to move his boat in and out of Lake Huron at a sandy beach.
Dad never came up with all the mounting brackets or the double belt pulley size that went on the tractors PTO. Before he could finish the search he got sick for a few years and had no drive to finish the search.
So now I have it, the Pacer has a PTO system, so I am looking for a owners manual.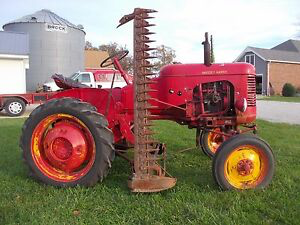 I believe if I had a owners manual I could make the mounting brackets.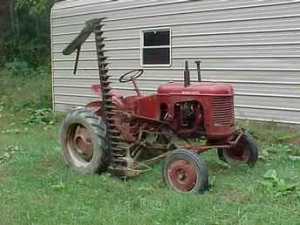 I think this would work nice for mowing rhe road side of a ditch.
Al