Tractorologist
Staff member
Administrator
Our local fair parade is this Wednesday night. We are planning on riding together as a group big and little tractors. I wanted to do something a little different this year, and I will show you the finished product Wednesday.
for now, I am getting happier with the results of my One Evening Refresh on this little trailer. I wanted to spend a lot more time on it, but as usual, I'm out of that time stuff.
Did the best I could with the hours I had. May do more later, may not... We will see.
Here it is the evening I brought it home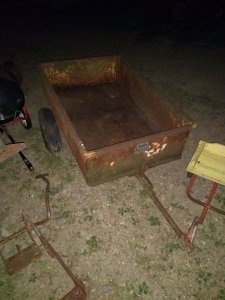 Nice little cart, aren't many left.
Bottom was.getting pretty thin in the first 4 inches. Mainly the corners.
Used muratic acid to clean up the worst. Fumes sick, works well.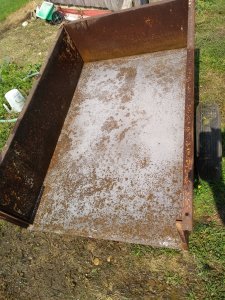 Then, I put a primer coat and a bunch of aging POR 15 I had. Ran it across the front where I wanted it to be the best I could get in further rusting. It dried very uneven, had to flap disc it... But at least I can know I have stopped the most of the rust.
Then I flapdisced the trailer, bedlinered the whole bottom and painted the white.
Was up against the clock, so I didn't chronical the steps well... But here is the trailer as of last nite.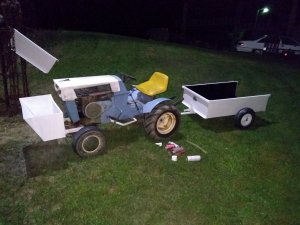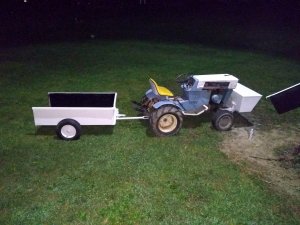 More to come.