Knighted as Sir Cat, Vanquisher of Spam
Staff member
Moderator
I picked a 2 way joystick to control a linear actuator.
I need to figure out the wiring. No instructions.
It is getting mounted on this: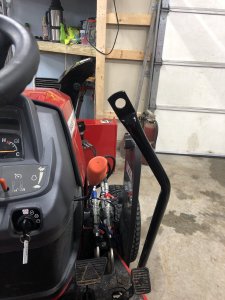 I need to figure out how to get the boot off to slip thru the hole and get it tightened down. My thumb is on a clamp band, there is a tab above it. The lock nut is just below the brown part.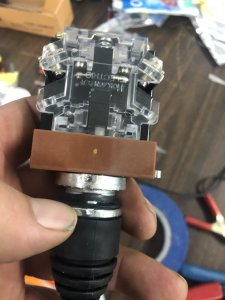 To use it as a DPDT switch, I think I have two options.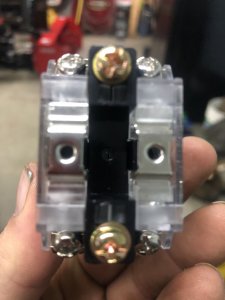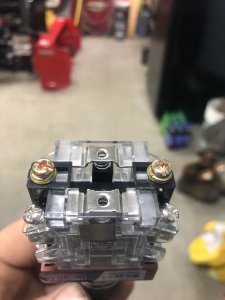 The two gold screws are the main contacts for + and -. I think I can wire from the power to gold terminals. Then wire the red to the actuator from terminals that are opposite. Top left and bottom right silver screws two pics up. Black would be from top right and bottom left silver contacts. I should add that it is not possible to get the joystick to make contacts across both sides at the same time, no worries there. Or I could wire the power to the opposite silver terminals, and run the leads to the actuator off from the gold terminals. I think.
I just wanted something bigger because I'm usually wearing thick gloves. And it's way cooler. Also, I don't want to drill a hole in my dash tower, I want this easily removed.