Tractorologist
Senior Member
Member
Last summer talking to a group of chain saw nutsn about older chain saws. I told about my brother buying a Allis Chalmbers badged chain saw a Polan model 25. Several years later a coworker brought me a Sears badged chain saw of his to sharpen and show him how to do it. It also was a Polan model 25. I really liked both and they are a ligh weight saw and powerful for their size.
I made the statement I would really like to have one of my own. we carried my brothers in the camper to use to cut fallen trees from the old logging road we were on to get to a hidden lake in Canada, also cut camp fire wood.
I was told by one of the guys that he though he might still have one buryed in his back shed. Called me a week ago and said he did in deed have one and if I wanted it to come and get it.
I told him it it was Ok I would come after the 22nd to get it but after christmas would be fine if he rather. Going to pick it up some time around New years.
they are 34 CC.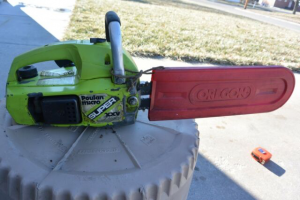 Like my brothers Allis.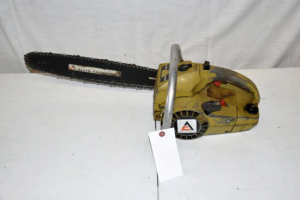 My co workers Sears was golden color.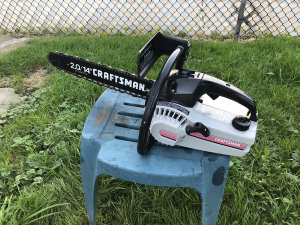 I think his was older than this one as it like my brothers Allis didn't have a chain break.
Al