Tractorologist
Senior Member
Member
I acquired this machine last fall, and I have enjoyed it very much! Most of the time, I use it to pick things up. I welded a 2" receiver on the bucket; I also made an adapter so I can mount the boom from my engine hoist to the bucket. The boom works fantastic, and I used it to pick up a 7.3, even before I filled the rear tires with calcium. I'm not sure how much it is capable of lifting, although I don't think think I'd want to go any heavier than that engine. More useful than the boom, would likely be pallet forks! I got my hands on a broken pallet jack, and started to convert it to pallet forks. I am almost finished, I have to finish the welding and shorten the forks by about a foot.
Here are some pictures of my progress so far.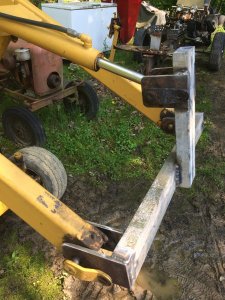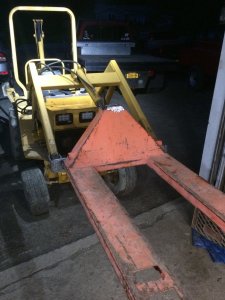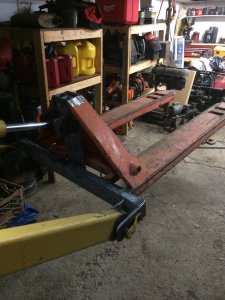 This one is my neighbor Neal helping me with some large billets that were too heavy to move by hand.