Tractorologist
Senior Member
Member
Quick update of progress, currently taking a coffee break therefore why not posting!
Yesterday my friend with a milling machine made me the 2 flats I needed to complete the shortening of the column. Mini column! Next step will be to get a rebuild kit.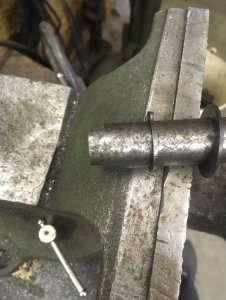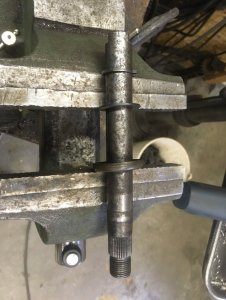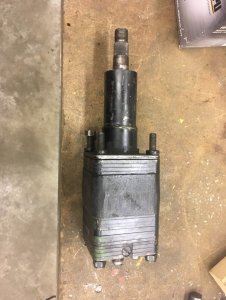 I am currently working on the cylinder installation. So far it's quite "simple", I keep on thinking the 1655/1855 were made with hydraulic steering in mind, there is so much room available where required! Again, I avoided any drilling/welding to the original parts. This bracket will bolt using the 2 front bolts of the steering "A-frame" and also the 2 rear bolts of the mower deck mount right under the A-frame front bolts. There is also a cross frame quite close where the hydraulic cylinder for the mid-lift attaches to and I might add something between my bracket and this cylinder pin but I am not convinced it would be required and it would add complexity for installing/removing my frame... I don't know.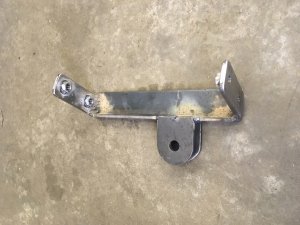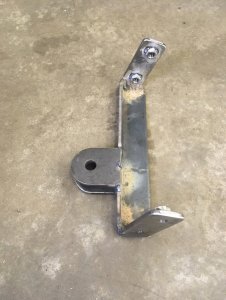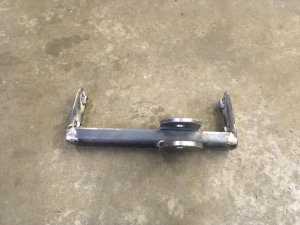 BTW someone that wouldn't mind welding to the tractor could have made the 2 plates with holes a bit longer and weld them directly to the same transverse support for the mid-lift cylinder. The only drawback to doing this is that the upper plate prevents from re-installing the longitudinal rod (item #44 on last image) therefore no going back.
Here is the bracket with the cylinder. The cylinder will be exactly where the long rod from the steering box to the pivot on the front axle is (item #44). There isn't anything close to the cylinder there, the "closest" for those knowing this tractor will be the 2 lower pulleys for the shaft to the transaxle and the clearance will be in the 1.5" - 2" range.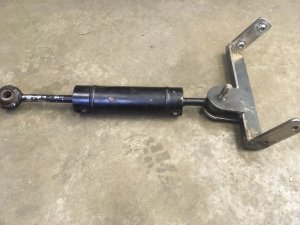 Next step will be to attach the cylinder to the "lever arm assembly" (item #28) on the front axle. Sadly the original travel of the rod is 5.5" and the hydraulic cylinder has a travel of 4.5" therefore I need to relocate the pin closer to the lever arm rotation center which might force me to build a new one. The lever arm's triangle plate will also probably have to be welded on its shaft a bit closer to the axle as to lower the cylinder away from the engine mount which is another reason why I might build one from scratch. Obviously I would prefer using the current plate while maintaining reversibility to manual steering, we'll have to see if I can manage to find a way.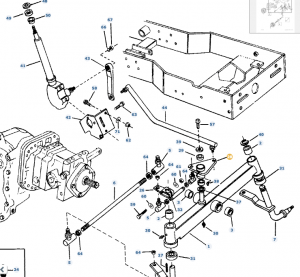 I might post again later today if I have the time... at one point I will have to stop, re-assemble the tractor and get clearing my drive way!