Tractorologist
Senior Member
Member
This post is only a teaser for an upcoming project I'll do and post the progress of!
I bought those yesterday, been looking for a fair price for a while and decided to buy those at 150$ US for the column and 130$ US for the cylinder. They come from a JD 318.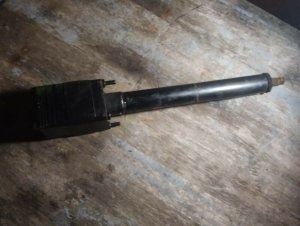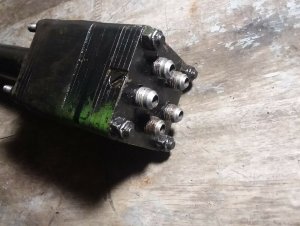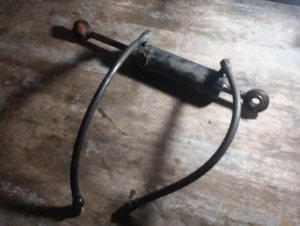 Obviously I have to wait for them to get to me in Canada and then to have enough time to work on this, hopefully (I can dream, right?) I'll have the setup working before I need to use my snowblower!
Currently I plan on installing the cylinder at the same spot as the rod from the steering box to the pivot arm on the front axle. I want to avoid applying torque to the axle as MF's do not have stoppers as JD do for the front/back movement of the axle. I might have to make a custom pivot arm as to match the travel of the cylinder with the travel available from the steering box.
As with most of my projects I'll try integrating all of this without modifying the original parts of my tractor. I do not mind modifying the column to shorten it but I'll try to avoid modifying the cylinder as to keep it easily replaceable.
It will be a nice project and a nice addition to my 1655!