Tractorologist
Senior Member
Member
The Poulan 25 and Echo CS400 decided to go for a ride on the Bota yesterday. Both full up on fuel and bar earl, when we get to the clump of dead and dieing Elm, the CS 400 was the first to go to work felling two of them that had bark falling off them.
Once on the ground the Poulan was started and went to work making fire wood chunks out or the smaller stuff up to about 8 inches. It sucked the last drop of fuel from the tank doing that but was a half bucket of wood for the bota.
The CS 400 finished off the load and some extra to get today if the rain holds off before it sucked the last of its fuel from the tank.
I do believe the little Poulan likes fuel a bit more than the Echo does but they both still sip fuel compaired to the big saws.
They both did a great job cutting that rock hard Elm. I have a few more to drop and cut up. I want to transplant a bunch of maples in the area end of April to Mid May.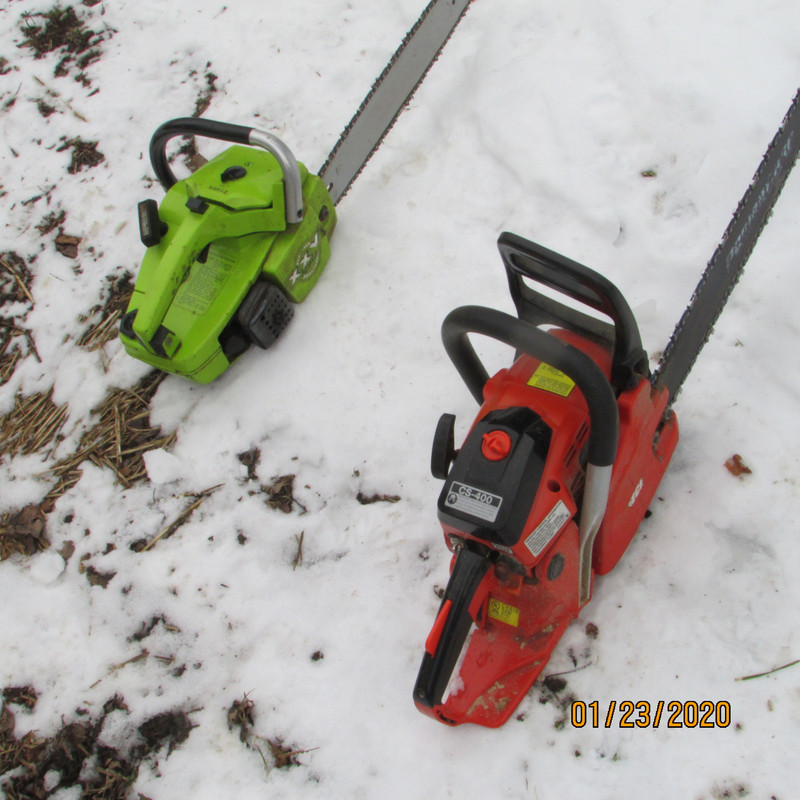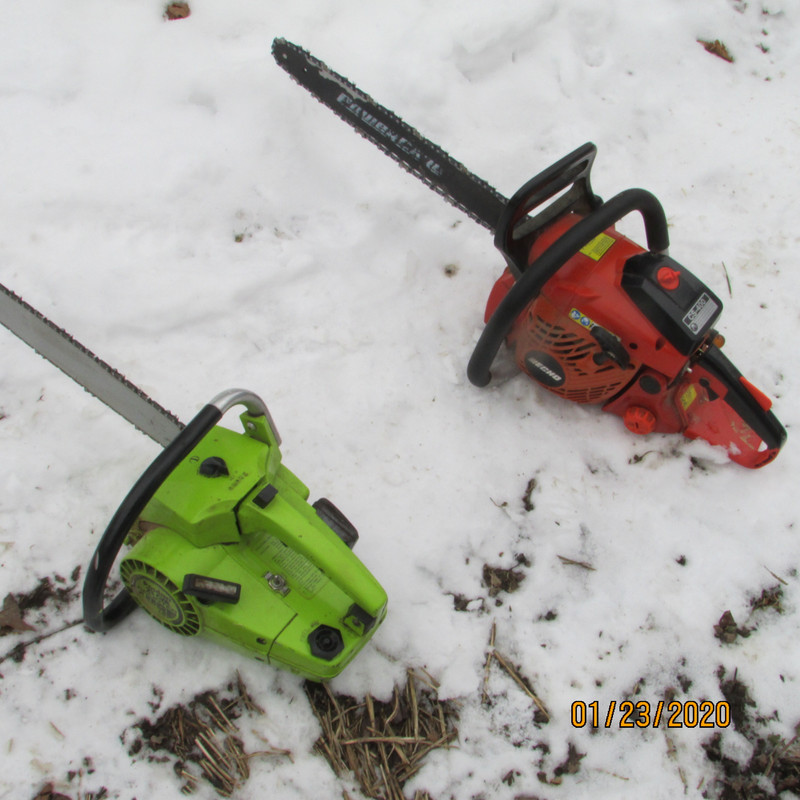 Need to get a gas cap O ring or a whole new cap for my Poulan 2150, I inhearted it from Kares dad. Yes I had been useing them last fall to cut up some stuff at a freinds house that came down in a storm.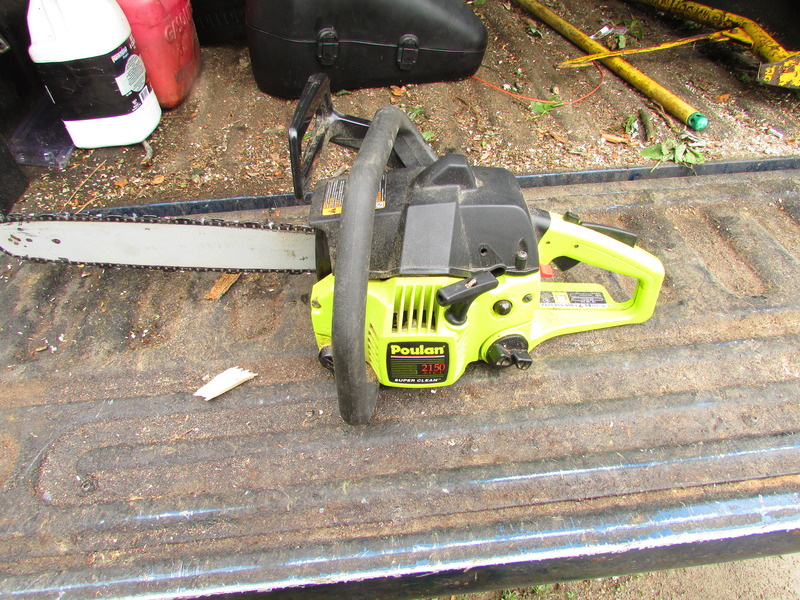 Al