Alice's Creator
Staff member
Moderator
Senior Member
I had this given to me this morning. Started taking it apart before pics, sorry. Anywho, it's in need of some love like a better tub.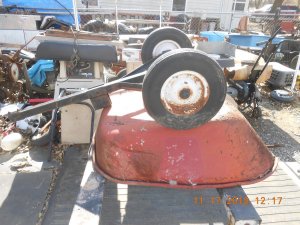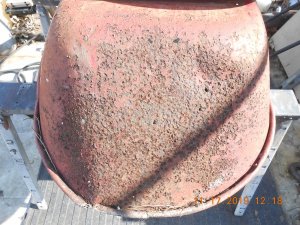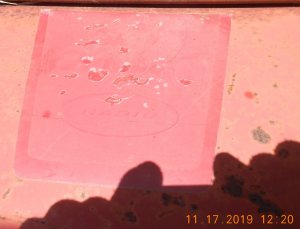 Everything else is in good shape including the tires.The latch parts are there, just no pics. I have options for the tub. #1 is what I believe is a Radio wheelbarrow with the square nose. Has some cracks in the front though.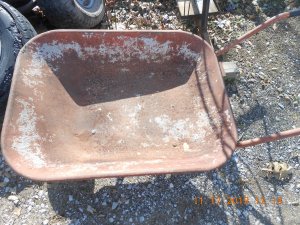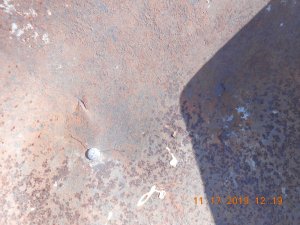 Next is an old wheelbarrow I have had for years that is no longer used.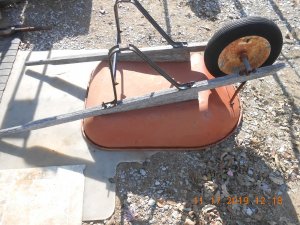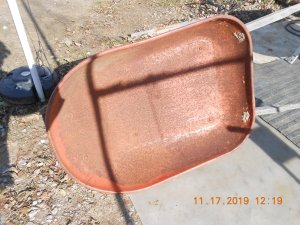 Which would be a good replacement in your opinions?