Tractorologist
Senior Member
Member
I picked up the first one tonight, possibly going back for the second one tomorrow. They came from a friend of mine and my dads. I got two snowmobiles from him last year, and he mentioned that I could have these too.
The first one is a Polaris 250, 2 stroke, 2 wheel drive. Probably the nicer of the two. He said it was sitting for a year and a half, but I think it was longer. The gas is nasty, and the brake and throttle levers are both stuck. Pull start rope is broke, but it also has electric start. It will need front tires, or at least tubes. It doesn't look too bad otherwise besides some damage on the front. His kid was riding it and the throttle stuck, he bailed and it hit the stone wall. He said my dad rebuilt the motor in it for him at one time, but my dad doesn't remember that.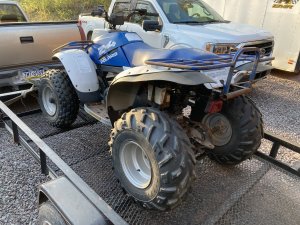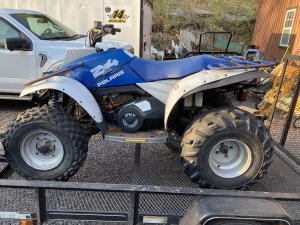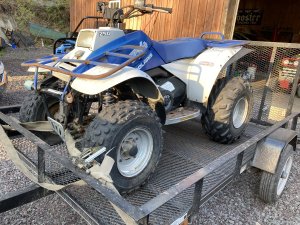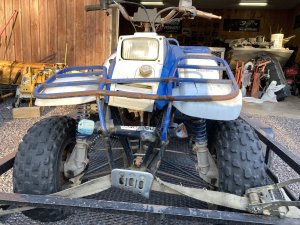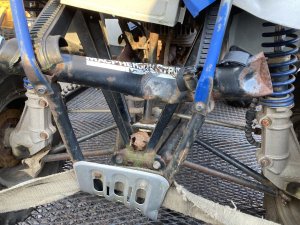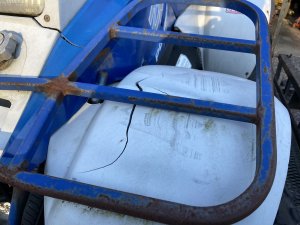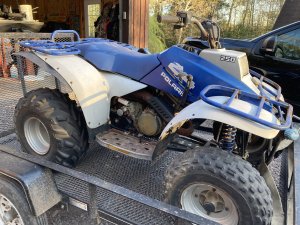 And here's the other one. Also a Polaris, 425 Magnum. 4 stroke, liquid cooled, 4x4. He has a plow for it. I'll post more on that when I get it home.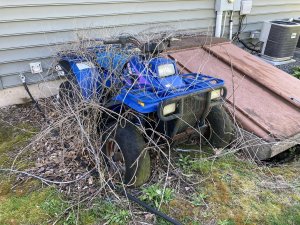 Not sure what I'm going to do with them. I'll probably get the 250 running and sell it. If the other one is decent, I may keep it. Or sell them both and buy one nicer one.