Tractorologist
Senior Member
Member
Checking the fit of the Mustang rear bearing on the tractor axle. The bearing is a little larger so just making up a sleeve will take care of fitting it onto the axle.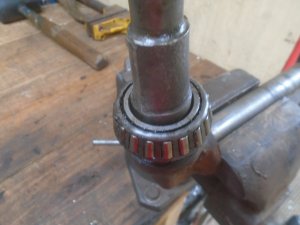 The Mustang hubs are put on the lathe to bore the hole for the tractor bearing race larger.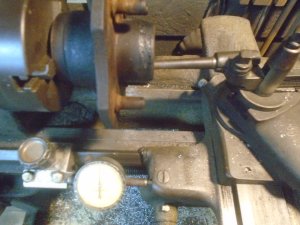 It is machined out to a light press fit on the bearing race.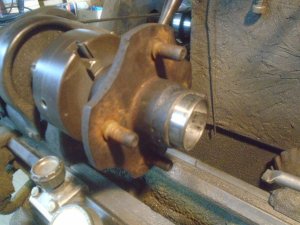 Naturally, the Mustang press in dust cap is no longer going to fit so I decided that I would like to use the screw on caps off the old tractor hubs.
I chuck them up on the lathe and cut them off while the hubs are turning.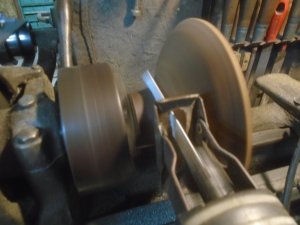 Then I face off the end and bore it out just enough so the bearing race will easily slide past it.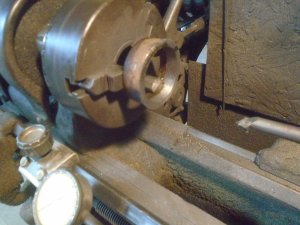 The end is brazed onto the end of the Mustang hub.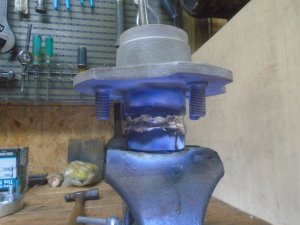 Then the outside is turned down a little.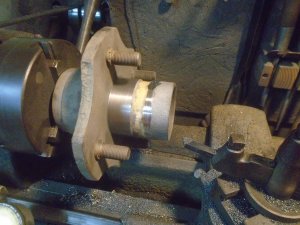 I cut two pieces of aluminized exhaust pipe to fit over the hubs.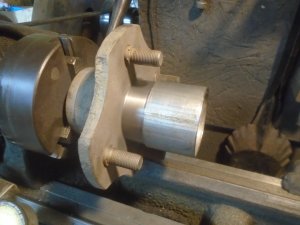 These are press fit onto the hubs.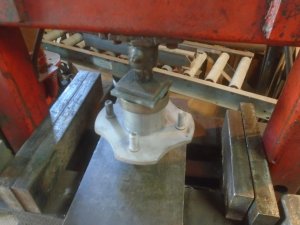 Here are the finished hubs with the dust cap screwed into one of them.